Say hello to simple
It couldn't be easier to use your Aetna Premier Care Network or your Aetna Premier Care Network Plus plan. To save, all you need to do is stay in the network. It's filled with doctors and hospitals chosen to give you quality care at low costs.
It's a plan that puts you and your health first.
When you stay in network, you save
| Type of service | Out of network | Aetna Premier Care Network | You Save |
| --- | --- | --- | --- |
| Specialist Visit | $96 | $18 | $78 |
| Outpatient Surgery | $1,040 | $120 | $920 |
| Hospital Stay | $3,500 | $1,750 | $1,750 |
For illustrative purposes only. Assumes deductible has been met. 80% coinsurance coverage for in network, 60% for out of network. Savings vary based on plan and type of service.
Three steps to quality care and savings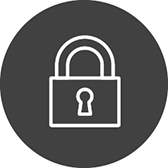 1. Register for your member website.
It's your personal, secure site for using your plan.
Learn more about your secure site
Within your secure member website, you can:
Find doctors, hospitals and pharmacies in the network
Use cost-estimating tools to help your health care dollars go further
Get reminders about wellness screenings and preventive exams
Review your plan coverage
Check your claims and pay your bills
Download the free mobile app and log in to your secure site on your smartphone, any time.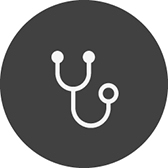 2. Find network doctors.
You'll get a list of local Aetna Premier Care Network doctors whose services cost less.

Use our public online search to find a doctor
Choose "2018 – Aetna Premier Care Network" from the plan list.
Tip: Don't forget to choose a primary care doctor. He or she can direct your care with other doctors and facilities in the network. This helps you to get the care you need, when you need it.
Learn more about network providers
Why should you choose a primary care doctor?
A primary care doctor can help you get and stay healthy. He or she gets to know your medical history and sees you for preventive care. And when it comes to health decisions, he or she can help guide you. A primary care doctor can make your health care experience better.
If you are part of an Aetna Premier Care Network Plus plan, in some areas, you may have a special Aetna Whole Health(SM) team of doctors that works together to coordinate your care. Your employer can tell you more.
Provider quality is important to us
Provider quality is a key part of the Aetna Premier Care Network. Most of our specialists and hospitals in the network have met certain measures of medical care quality and efficiency, such as lower-than-average complication rates after surgery and lower-than-average hospital readmission rates.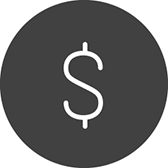 3. Compare costs.
It's easy to find cost estimates for services, such as office visits, tests and surgeries.
Learn more about savings
Know before you go
Our tools allow you to compare costs among providers for physician office visits, surgical procedures, and diagnostic tests and procedures. You'll be able to understand what a visit or procedure might cost before you make an appointment.
Cost estimates are based on your health plan, and take into account your deductible, copays, coinsurance, plan limits and HRA or HSA dollars.
Other ways to save
To spend health care dollars wisely, consider these options:
If your health concern is not life threatening, visit an in-network urgent care center or walk-in clinic, rather than an emergency department.
Check prescription drug costs. Generics can cost less than name-brand ones.
Preventive care is covered 100%, so stay up to date on your annual exams, screenings and other preventive benefits. This will help you stay ahead of potential health problems.
Take advantage of any healthy living discounts offered by your plan.