Dhruti Patel goes by a few different names. She's "Dhru" to coworkers, "Mom" to her 7-year-old daughter and "Sunshine" to at least one Aetna member. On any given day, she may be helping one member set up her first appointment with an oncologist, cheering on another who lost two pounds last week, or reviewing benefits with a third who's about to undergo knee replacement surgery. 
Dhruti is a care manager for AetnaOne Advocate, a cutting-edge program that helps members navigate the complex world of health care. The team answers questions and provides resources to help members lead healthier lives. Its team of experts include pharmacists, dieticians, social workers, medical directors and nurses (like Dhruti), who all work together at adjoining desks in one location. Their close proximity makes the team a one-stop shop for members' healthcare needs.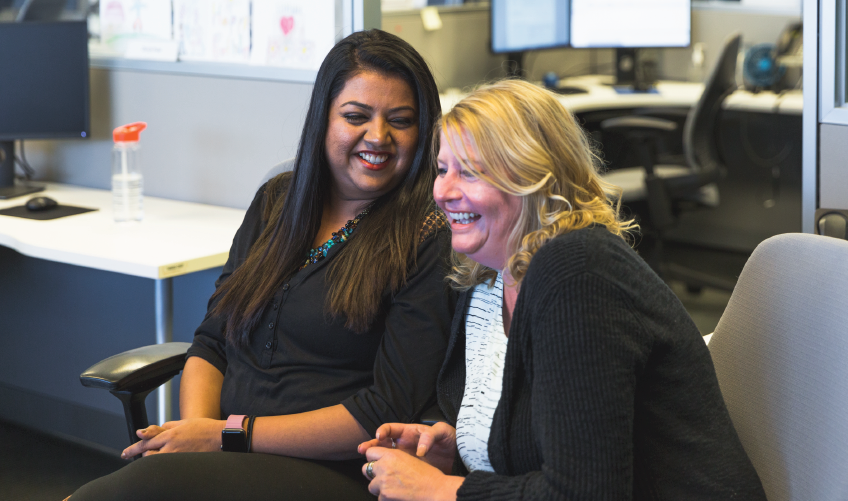 Dhruti Patel, left, with fellow care manager Christine Stanwick.

Recently, we spent a day with the team to learn more about what they do and what health lessons they've learned from their work on the front lines.
Keep reading for five things everyone should know about improving overall health from Dhruti and her teammates – service advocate Addie Dixon, well-being advocate Mark Harpe, behavioral health specialist Michelle Isa, registered dietician Jennifer Markusic, medical director  Dr. Roger Miller, pharmacy advocate Aaron Searls and social worker Christine Younger. 
Approach your healthcare holistically.
Enlisting a team of experts who work together on your behalf can go a long way toward helping you achieve your health ambitions and maintain total-body health. A nutritionist or health coach, for example, may be able to help you lose the last bit of baby weight, while a licensed mental health professional could give you strategies to cope with a major life change, such as having a baby.  
This kind of collaboration is the hallmark of AetnaOne Advocate. It's not uncommon for specialists to join forces to provide members with holistic care. "Having a doctor, a pharmacist, a dietician working together lets us approach a case from all aspects," explains Michelle. "And that helps greatly when we're working with our members." 
Keep in mind that you can also seek out experts via convenient digital tools, like wellness apps and live chatting with physicians or counselors. Teladoc, for example, allows you to video chat with doctors using a computer or smartphone. Check if such health tools are covered under your insurance plan. 
Make preventive care a priority.
Chances are, you already know that staying up to date on routine exams, vaccinations and check-ups is crucial for good health. Not only does it help prevent illness if you're healthy, it also keeps the disease from getting worse if you're already sick. The trick is to take that knowledge and make sure you act on it. It's all too easy to put off an annual exam, especially if you feel healthy.
That's why preventive care is a major focus for AetnaOne Advocate experts. "If a member calls in, and we see she's due for a mammogram or physical, we'll ask, 'Would you like me to schedule an appointment for you?'" says Addie. "We'll bring it up to make sure she's doing what she needs to do to stay healthy." 
Of course, you don't need a team of experts to stay in good health. There are plenty of ways to be more proactive about wellness. Here are a few tips to help get you started:
Schedule annual check-ups around the same time every year. Choose an easy-to-remember date like a birthday or an anniversary. 
Find a workout buddy who will hold you accountable to a regular workout regime. 
Focus on creating a daily routine that includes exercise, healthy meals, relaxation and sleep. (This infographic can help you get started.)
Research what preventive benefits your insurance company offers and be sure to use them.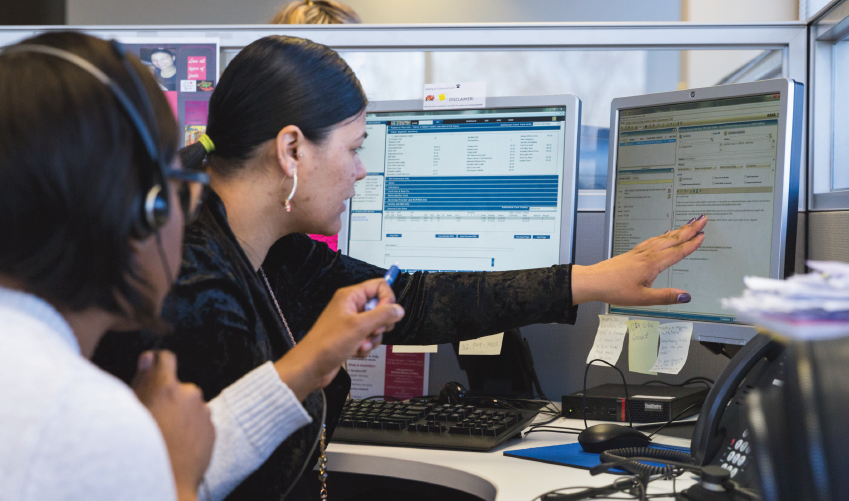 The team often checks in with members to ensure they're up to date on routine exams and vaccinations.

Build a trusting relationship with your healthcare provider.
Trust is important in any relationship, especially the one you have with your healthcare provider.  
The specialists in the AetnaOne Advocate program establish that trust by always supporting members when they need it most and going the extra mile whenever they can. 
"I take the time to get to know members and let them know about me," says Addie. "When they feel connected to us, they feel more comfortable calling us. They also have our direct lines, so they can reach us right away." 
"Whenever one of us offers services, that same person follows up with the member a month or two later to see how it's going," adds Dr. Roger Miller.
"That follow-up is the difference between a nurse calling and my nurse calling. This person is going through it with you as you're going through it," explains Jennifer. "I think members are more likely to call back when they know who'll they get, instead of having to explain their story again to someone new." 
It's wonderful to have a service provider who will go the extra mile for you, but even if you don't have a "Dr. Roger Miller" on speed dial, there are still steps you can take to ensure that you develop that kind of relationship with your own health care providers. First, make sure that you are communicating effectively with your doctors.  Try writing down any questions you have ahead of time and speaking up if you don't understand something said during the visit. (Read on for more tips from Dr. Hal Paz, Aetna's executive vice president and chief medical officer.) If you feel like your provider isn't the right fit, consider finding someone who is. This list of questions can help when you're comparing physicians.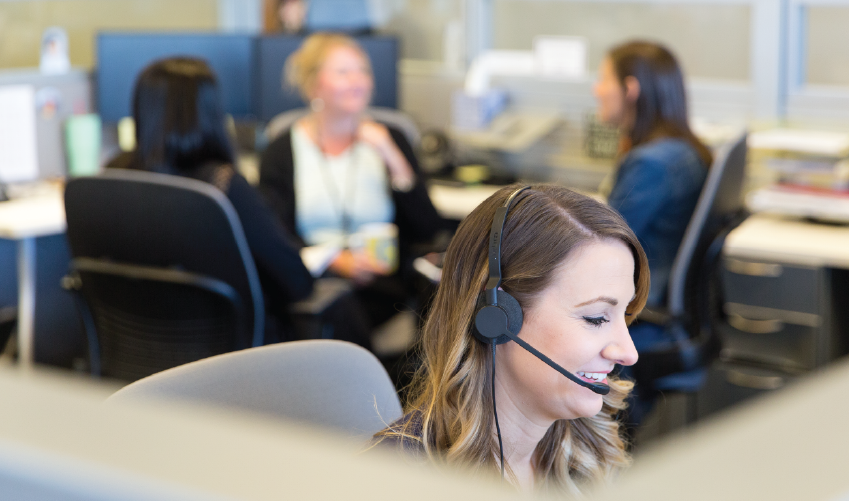 Giving members their direct lines is one way the team establishes trust.

Make time for your own health.
Putting your health at the top of your to-do list can be tough, especially if you're a caregiver. But carving out time to tend to your own physical and mental needs can benefit you and your loved ones. For example, a member whose spouse was being sent home unexpectedly from a nursing facility contacted Mark, the team's well-being advocate, for assistance in securing a hospital bed and other equipment. Mark asked if she'd be interested in counseling for herself. "She said, 'Why do I need to go through that?'" he remembers. "I said, 'You're the caregiver; you're the only one in the house.'" By the end of the call, the woman asked Mark to email her a list of therapists in her area who were covered by her insurance plan. Shortly after, Mark learned she made an appointment with one.
If you're having trouble striking that balance, consider asking a counselor or health coach for help. Aetna members, for example, may be able to access services such as AbleTo, which offers support for caregivers via video chat.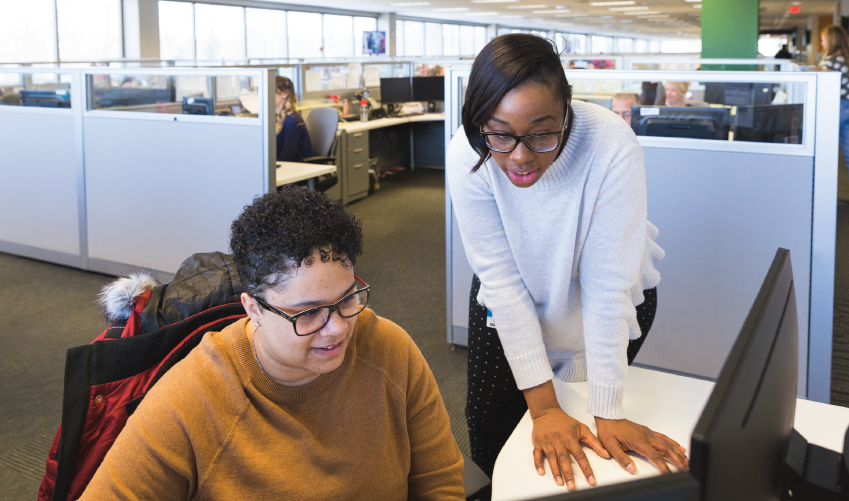 The team works with members to set – and achieve – their health goals.

Emotional well-being is as important as physical well-being. 
Intuitively, we all know that mind and body are connected. In order to live your best life, it's just as important to focus on your emotional well-being as your physical well-being. 
When it comes to nurturing mental health, the AetnaOne Advocate team practices what it preaches. Mark likes to be around friends who make him laugh. Dhruti and her husband make "silly" videos with their daughter. Jennifer takes 10- to 15-minute walking breaks every day. Christine leaves work at the office so she can focus on family when she's home. 
Nurturing your mental health can be as simple as committing to a daily stress-relieving activity, doing a physical activity you love or even practicing gratitude exercises. 
Whatever your approach, "take mental health breaks," Michelle advises. "It's so important. Whether you're a stay at home mom or work in an office, everybody in every type of job needs to do this."
About the author
Bonnie Vengrow is a journalist based in NYC who has written for Parents, Prevention, Rodale's Organic Life, Good Housekeeping and others. She's never met a hiking trail she doesn't like and is currently working on perfecting her headstand in yoga class.