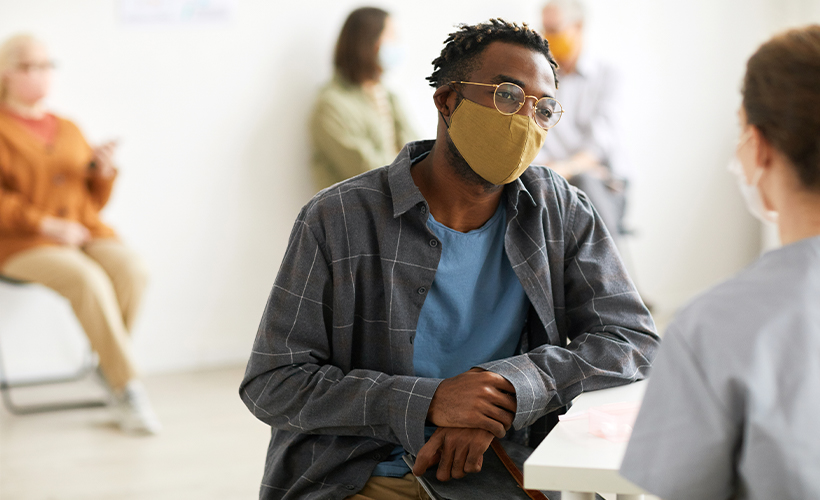 As the world continues the fight against COVID-19 in 2021, there is hope: the COVID-19 vaccine has been authorized for emergency use by the U.S. Food and Drug Administration (FDA) and is being distributed across the United States. While many people have already started receiving their vaccine doses, many people have questions about the vaccine. We break down four of the most important facts here.
1. The vaccine is authorized for emergency use by the FDA
Many vaccines involve years of research and hard work, so it's a real testament to the scientific community that the COVID-19 vaccine was created so safely and quickly. The FDA is responsible for ensuring the safety of all new medicine, and currently, the organization authorizes three vaccines for emergency use to prevent COVID-19: ​​​​the Pfizer-BioNTech COVID-19 vaccine, the Moderna COVID-19 vaccine and the Janssen (Johnson & Johnson) COVID-19 vaccine.
The most important takeaway is that any authorized vaccine is very safe. As the Centers for Disease Control and Prevention (CDC) has reported, "vaccines are one of the most effective tools to protect your health and prevent disease. Vaccines work with your body's natural defenses so your body will be ready to fight C­­­OVID-19, if you are exposed."1
2. Distribution continues across the United States
The COVID-19 vaccine is currently available in all 50 states, and more vaccines are being shipped every day. However, supply remains limited, and not everyone can be vaccinated at once. The Advisory Committee on Immunization Practices (ACIP) has recommended the following groups be prioritized before the general public:
Phase 1a: health care workers and residents and staff of long-term care facilities
Phase 1b: frontline essential workers and adults 65 years of age and older
Phase 1c: adults 65–74 years of age, individuals aged 16–64 with high-risk medical conditions and other essential workers
These rules may be slightly different depending on where you live — each state can set its own prioritization guidelines. Use our state resource tool to check if you are eligible today. If not, remember to stay patient — on March 26, 2021, the White House reported that 2.62 million vaccines are being administered each day.2 It will be your turn soon — while we do not know the exact timing, vaccines will become available to the general public as states move through their unique phases.
If you are currently eligible, read more on what to expect before, during and after the vaccine here.
3. The vaccine is provided at no cost to Aetna® members
We believe in the health and safety of all our members, which is why you will not be charged for the vaccine or its administration. The vaccine may be covered either under your pharmacy benefit, your medical benefit, or both. It depends on where you get the vaccine. If you get the vaccine at your pharmacy, it typically will be covered under your pharmacy benefit. If you get the vaccine through your doctor's office, it will be covered under your medical benefit. Sometimes, coverage can also be provided by the Health Resources and Services Administration. Remember to bring your insurance card wherever you get vaccinated.
4. It's important to continue to stay safe
It's critical to practice safe habits to continue to ensure the safety of everyone. You can help protect yourself and others from COVID-19 by:
Wearing a mask over your nose and mouth
Staying at least six feet away from others
Avoiding crowds and poorly ventilated spaces
Washing your hands often
2020 was an incredibly challenging year, so let's stay strong in 2021. When it's your turn, sign up for the vaccine and do your part to keep your neighbors healthy and well. If you have any questions about the vaccine or COVID-19, you can learn more at our COVID-19 resource center.
1Centers for Disease Control and Prevention. COVID-19 vaccine: Helps protect you from COVID-19. Accessed March 11, 2021.
2Rummler O. U.S. administering average of 2.62 million vaccine doses per day. Axios. March 26, 2021. Accessed March 30, 2021.
About the author
Chris Markle is a writer living in Boston, MA. Passionate about access to care and patient education, he aspires to challenge and change the way the world thinks about health through his writing.