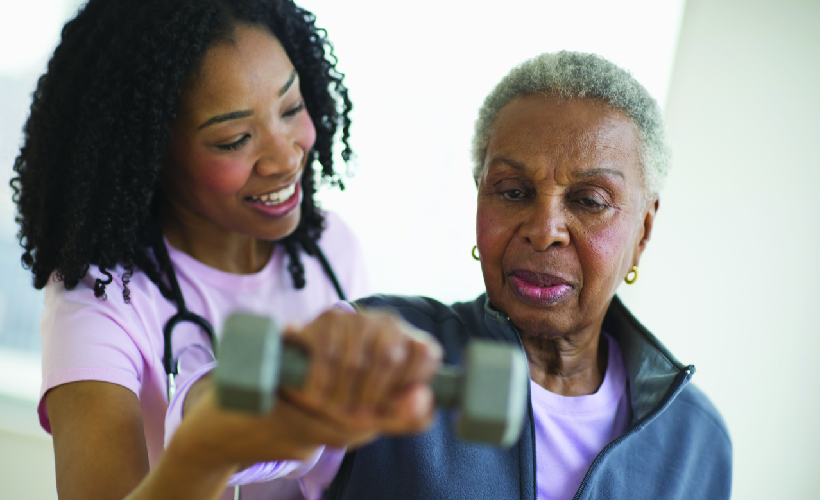 Most adults have experienced serious pain at some point in their lives. For some of you, managing pain may even be one of your primary health concerns. Long-term daily pain affects 25 million Americans, and 14.4 million people suffer from category 4 pain, the highest level. Pain can be disabling, affecting your ability to work, care for your family, manage other health conditions and enjoy life. So it's no surprise that, when it comes to pain relief, sufferers want the best of the best.
Given all the headlines about opioids, you may believe they're the strongest pain drugs available. And you're likely concerned about taking something known to be highly addictive. But according to pain specialists, opioids are not a silver bullet for all kinds of pain. In fact, non-opioid alternatives can be even more effective.
The modern approach to pain management often involves combination therapy that attacks it from different angles. This is your guide to the best non-opioid treatments for four common causes of pain: dental procedures, lower back problems, nerve pain (neuropathy) and migraine.
1. Painkillers for tooth extraction and oral surgery.
Because dental pain is often caused by swelling and inflammation, anti-inflammatories are especially effective. Many patients find that ibuprofen, a non-steroidal anti-inflammatory (NSAID), is all they need. In cases where ibuprofen alone is not enough, studies show that a combination of ibuprofen (Advil, Motrin) and acetaminophen (Tylenol) actually works better than opioids following dental surgery.
Another option to discuss with your dentist is Exparel, an injection that numbs the area being worked on. Unlike other local anesthetics, Exparel continues to suppress pain for up to 72 hours. Aetna is the first and only dental insurer to cover Exparel for wisdom tooth extractions and other common surgeries, including hernia and breast cancer.
2. Treatments for lower back pain.
For chronic pain, it's important to address the root cause as well as the role stress plays in magnifying pain. People with lower-back problems, for instance, benefit most from a treatment plan that includes medication plus physical therapy, acupuncture and/or cognitive behavioral therapy­.
Research shows that opioids, though effective at blocking short-term pain signals, don't offer much help for people with chronic pain. That's because opioids become less effective the longer you take them.
3. Easing pain from neuropathy.
Patients with certain health conditions ― diabetes, multiple sclerosis, fibromyalgia, shingles ― can suffer from a type of nerve pain called peripheral neuropathy. In these cases, over-the-counter medication and non-drug approaches (massage, dietary supplements) may be combined with antidepressants. That doesn't mean the pain is all in your head. Antidepressants work on a number of neurotransmitters (the chemical messengers used by the nervous system) that can be involved in pain.
4. Migraine prevention and relief.
Migraine is more than a headache. It's often accompanied by nausea, dizziness and vision problems. The cause is unknown, but some experts believe it's a genetic disorder of the central nervous system that may be related to epilepsy. Doctors typically recommend triptans, a medication that works on serotonin receptors, and NSAIDs. Frequent migraine may call for preventive measures, such as dietary changes, blood pressure medication or anti-seizure drugs.
Although opioids do block migraine pain, they can also lead to more severe and frequent headaches. It's easy to see how that can become a vicious cycle.


For some people, opioids are essential medicines. They provide better quality of life for patients with acute severe pain, cancer pain or pain at end-of-life. We don't want to take opioids away from people who really need them. At the same time, opioids are routinely overprescribed for conditions they were not intended to treat.
If you experience chronic pain or have a surgical procedure in your future, have a conversation with your primary doctor or a pain specialist. In the event your doctor or dentist offers to prescribe opioids, let them know you're open to non-opioid treatments. Aetna's Find a Doctor tool allows members and nonmembers to search for surgeons that offer non-opioid pain relief options.
You may be pleasantly surprised by just how effective non-opioids can be.
About the author
Dr. Paz is Aetna's executive vice president and chief medical officer. In that role, he leads policy decisions and drives innovations to improve patient experience. He is trained as a pulmonologist, a specialist who focuses on people with lung conditions.