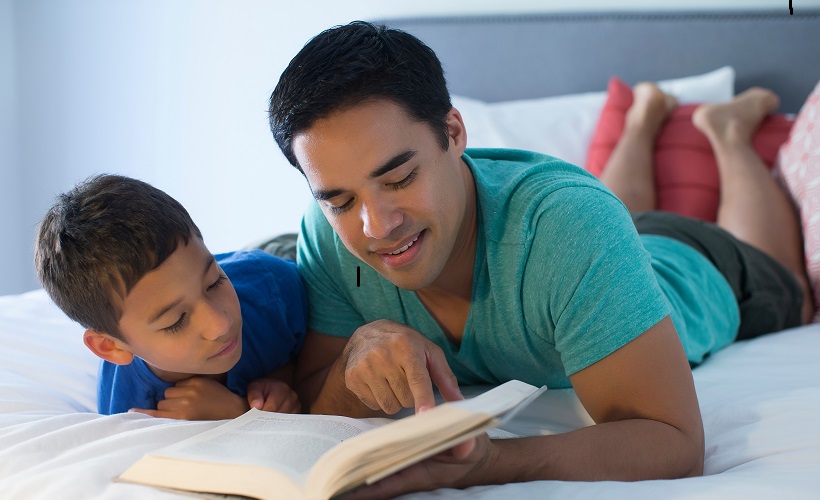 If you've been laid off or furloughed from your job, you have a lot on your mind right now. And during the COVID-19 outbreak, health care is surely near the top of the list. Now more than ever, comprehensive health insurance can help protect your health and your financial well-being and make you feel safer.
According to Healthcare Bluebook, a cost transparency website, a "fair price" for a 30-minute doctor visit is over $200.1 A broken leg can cost $7,500, while a three-day hospital stay might run $30,000.2 Without adequate coverage, those costs come out of your pocket.
Whether you're a displaced employee or a business owner looking out for your furloughed employees, you have options for continuing health coverage. Keep reading to learn the best solution for your needs.
COBRA
You may have heard of COBRA, the Consolidated Omnibus Budget Reconciliation Act, a federal law intended to give families an insurance safety net after a job loss. It's available if you're already enrolled in an employer-sponsored medical, dental or vision plan, and your company has 20 or more employees. You usually have 60 days from losing your coverage to enroll in COBRA, though some plans, including Aetna, are extending this during the COVID-19 crisis.
COBRA is a good option if you have savings or still have income to draw from. The average recipient pays $610 per month for individual coverage, or $1,750 for family coverage.3 (Your cost could be higher or lower.) To reduce your cost, your employer may subsidize your premiums for a while. Or, if you have an HSA, HRA or IRA (that is, a health savings account, health reimbursement arrangement or individual retirement account), you may be able to pay your COBRA premiums from those funds. 
To find out about the cost of COBRA for you, check your benefits information or contact the person who handles benefits for your employer. You can learn more about how COBRA works here.
Employers can learn about Aetna policy liberalizations related to COBRA in response to COVID-19 here (PDF download).
If your employer has gone out of business, you won't be offered COBRA coverage. But other, more affordable options may be available.
Medicaid
Medicaid is a type of public health insurance offered by state governments. It was designed to offer families and individuals free or low-cost medical coverage when they need it. Eligibility is based on current monthly income (post-layoff), and stimulus payments don't count. If you don't qualify due to income, you may still be able to secure coverage for your children and any pregnant woman in your household.
Medicaid provides a wide range of benefits, which vary by state but often include:
Help managing chronic conditions like asthma and diabetes.
Common prescription medications for free or very low cost.
Mental health services like therapy and substance abuse care.
Free transportation to and from your doctor visits.
If you're an Aetna Medicaid member, you may also enjoy these extras:
Talk with doctors by phone or video chat, without the hassle of traveling and waiting rooms, through telemedicine.
Earn points to use on baby supplies like diapers, wipes and baby food.
Get covered for routine vision and dental care.
Connect with community resources that can help with food or housing needs.
Medicaid enrollment is open year-round, and you can sign up at any time. Check your eligibility through your state Medicaid office. Find out if Aetna Medicaid is available in your state here.
Health Insurance Marketplace
The Health Insurance Marketplace at Healthcare.gov offers subsidized coverage for low-income individuals. Most people who don't qualify for Medicaid will qualify for coverage there. Millions of people pay no monthly premiums at all; those who do paid an average of $87 a month in 2019.4  Remember, the deadline for getting new coverage is usually 60 days after your old coverage ends.
Medicare
If you're 65 or older, you can get government-sponsored health coverage through Medicare. Medicare is divided into parts that provide different coverage options. "Original Medicare" covers hospitalization (Part A) and doctor fees (Part B). Prescription drug coverage is provided separately through Part D.
You'll need to pay a monthly premium for Parts B and D, based on your income. Most people pay about $144 per month for Part B5 and $30 per month for Part D.6 You can apply anytime from 3 months before you turn 65 until 3 months after.
If you haven't already, now's the time to become familiar with Medicare deadlines and late penalties. If you wait 8 months or more to apply for Medicare after losing your employer-based coverage, you might have to pay a late enrollment penalty for coverage later on.
You can apply for Original Medicare (Parts A and B) online, by phone at 1-800-772-1213 (TTY: 1-800-325-0778), or in person at a U.S. Social Security Administration office. If you decide to go in person, make an appointment first. Find out more on the Social Security site.
Another option is to purchase an all-in-one Medicare Advantage plan (Part C) through a private insurer. This will include medical and hospital coverage. It may also cover prescription drugs, dental, vision, fitness memberships and other extras.
Medicare can be complicated. That's why Aetna offers a free program called Medicare Transition Services. Trained and licensed agents can educate you about all your health care options, help you avoid penalties, and determine if Medicare is the right choice for your needs. Just call 1-888-675-0447 (TTY: 711).
You can read more about the parts of Medicare and how to choose the right plan here. 
Join a family member's plan
In the insurance world, losing your employer-sponsored health plan is considered a "qualifying life event." That means a family member can add you to their health plan outside the usual enrollment season. 
If you're under age 26, joining your parents' plan may be your best option. Individuals who are over 26 and married or in a domestic partnership should ask about joining their partner's plan. In either case, contact the plan holder's HR department to find out more.
Short-term plans
You may have heard of short-term limited duration (STLD) insurance. These policies, which are not renewable, are designed for people experiencing a temporary gap in health coverage, such as displaced workers. Short-term plans, which are more affordable than comprehensive coverage, seem like a good idea. However, the Kaiser Family Foundation, a nonprofit focused on health care issues, warns consumers that such plans don't provide enough coverage.7
For example, short-term health plans exclude coverage for pre-existing conditions. And unlike comprehensive plans found in the Health Insurance Marketplace, short-term plans do not have to cover preventive care, prescription drugs, mental health care and maternity benefits.
If you find a short-term or other health plan that seems too good to be true, read the fine print. Also be aware of imposter websites selling cheap but inadequate coverage. When shopping for a health plan, you can generally trust websites ending with ".gov."
You have options
As you can see, displaced workers have options to obtain some type of coverage if they know where to look. If you're still feeling overwhelmed, consider talking to a licensed insurance broker. These professionals, who represent multiple insurance companies, can shop around for a policy that meets your needs and help you enroll. The service is free. You can find a local broker through an accountant or lawyer, or through the Health Insurance Marketplace.
Aetna is proud to offer special benefits to its members during the COVID-19 outbreak. These include extras like no-fee prescription home delivery, $0 copay telemedicine visits for mental health counseling services, and dedicated care manager support.
Aetna Resources For Living mental health services has also set up crisis support lines that anyone can access during the COVID-19 crisis. If you're an Aetna member, call 1-866-370-4842 (TTY: 711). If you have don't have Resources For Living, you can still call 1-833-327-AETNA (1-833-327-2386) (TTY: 711).
1 Fair price for a 30-minute visit for a new patient in Houston, Texas, from Healthcare Bluebook: https://www.healthcarebluebook.com/
2 Healthcare.gov: https://www.healthcare.gov/why-coverage-is-important/protection-from-high-medical-costs/
3 Brookings Institute: https://www.brookings.edu/blog/usc-brookings-schaeffer-on-health-policy/2020/03/17/what-do-i-do-if-i-lose-my-job-based-health-insurance/
4 Centers for Medicare and Medicaid Services: https://www.cms.gov/newsroom/fact-sheets/health-insurance-exchanges-2019-open-enrollment-report
5 Centers for Medicare & Medicaid Services. Fact sheet: 2020 Medicare Parts A & B premiums and deductibles. CMS.gov Newsroom. November 8, 2019. Accessed June 25, 2020.
6 National Council on Aging. How much does Medicare Part D cost? My Medicare Matters. Accessed June 24, 2020.
7 Kaiser Family Foundation: https://www.kff.org/health-reform/issue-brief/understanding-short-term-limited-duration-health-insurance/
Aetna Medicare is an HMO, PPO plan with a Medicare contract. Our SNPs also have contracts with State Medicaid programs. Enrollment in our plan depends on contract renewal. See Evidence of Coverage for a complete description of plan benefits, exclusions, limitations and conditions of coverage. Plan features and availability may vary by service area.
Y0001_NR_0001_20900_2020_C  06/2020