Shara Sosa is a real member who's given us permission to use her story.
Shara Sosa is the exception to the rule. At 22, she was diagnosed with synovial cell sarcoma in her knee — and was given a 1 in 5 chance of surviving 5 years. "I just decided that I was going to be the one," she recalls. And she was. After beating cancer in her 20s, she devoted her life to helping others do the same.
Now a married mom of three, Shara has spent the past two decades as an oncology therapist, a life calling she pursued after realizing how little support was available to young people dealing with cancer and its unique emotional challenges. "I love what I do," Shara says. "I feel very privileged helping people through some of the most difficult times in their lives — to walk through that with them."
Shara's parents, brother and extended family have walked beside her throughout her journey. But it's Sammy, her husband of 19 years, who is her rock. "Sammy is the anchor of our family," Shara says. "He has always made me feel strong and able to persevere." And when Shara's cancer returned six years ago, Sammy's faith carried her through on the days she needed it most. "Communication, patience and love have gotten us through."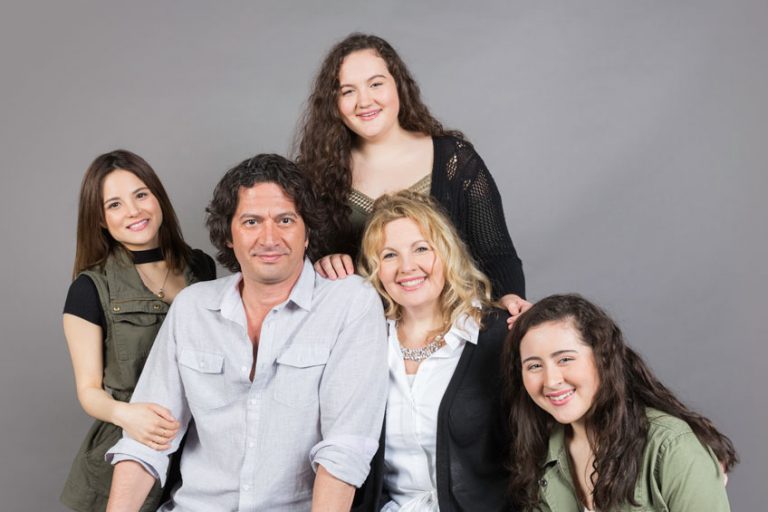 After lung surgery in 2014, Shara found another, unexpected source of strength. Aetna assigned a case manager named Stephanie Ingrassia, RN, to help her navigate her recovery. Shara, who was accustomed to playing the role of caregiver, didn't realize at first how much she needed a deeper kind of support. "Stephanie told me 'I'm here to help,' so that I could just worry about getting better," Shara says. Learn more about Shara's health hero Stephanie Ingrassia.
"I would refer to our calls as 'Sharing with Shara.' Rather than me coaching her, we talked about everything — her ideas, her obstacles and her goals," Stephanie says. "We discussed any subject that was in her heart for that day."
"Stephanie provided me with a level of comfort that no one else on my health care team could provide," Shara remembers. Her experience with Aetna led her to regularly offer her clients a very important piece of advice: Call your insurance company, find your own "Stephanie," and get the support that you need.
Today, Sammy and the girls — all musicians — make sure to fill their house with laughter and sweet melodies. Being surrounded by love helps Shara project the gratitude and resilience she hopes to instill in her daughters. "If you focus on all of the things that could go wrong in your life, that's what your brain starts to believe," she says. "I wake up every morning and put a smile on my face. I live in the moment. I can always find joy in the day."
About the author
Emily Leland is a writer and marketing professional living in Charleston, SC. Her goal is more exercise, less caffeine and finding balance as a working mom.