As a social worker, Carol DeNomme knows that grief can be a lonely journey. That's why she reaches out to Cheryl Cianfaglione at least once a month. Cheryl lost her husband in 2012 after a long battle with leukemia. The two women connected through Aetna in 2014 and have since formed a special bond, with Carol helping Cheryl live with her loss and find joy wherever she can.
"I have messages from Carol saved in my phone: 'At the beginning of the day, think of what your focus will be.' 'At the end of the day, think about what you're thankful for,'" Cheryl says. "She's there. She cares. She wraps her brain around everything that's going on — and sometimes our phone calls are just for me to tell her I'm doing okay."
For more on Cheryl, her connection with Carol, and how they've navigated her health journey together, watch My health story: Living with loss.
Carol has been helping people like Cheryl for 29 years, first as an outpatient therapist in Nashville and New York. She joined Aetna in 1999 and several years later became a wellness coach, offering members holistic advice and support on health goals like weight management or stress reduction. Here, she shares her own healthy habits and long-term ambition.
Q: What motivated you to become a wellness coach?
A: My parents instilled in my sisters and me a desire to serve others and leave the planet a better place. It's very satisfying to help people make positive changes in their lives.
Q: What three things would you want people to learn from Cheryl's story?
A: Life goes on. The human spirit is very strong. And hard work pays off.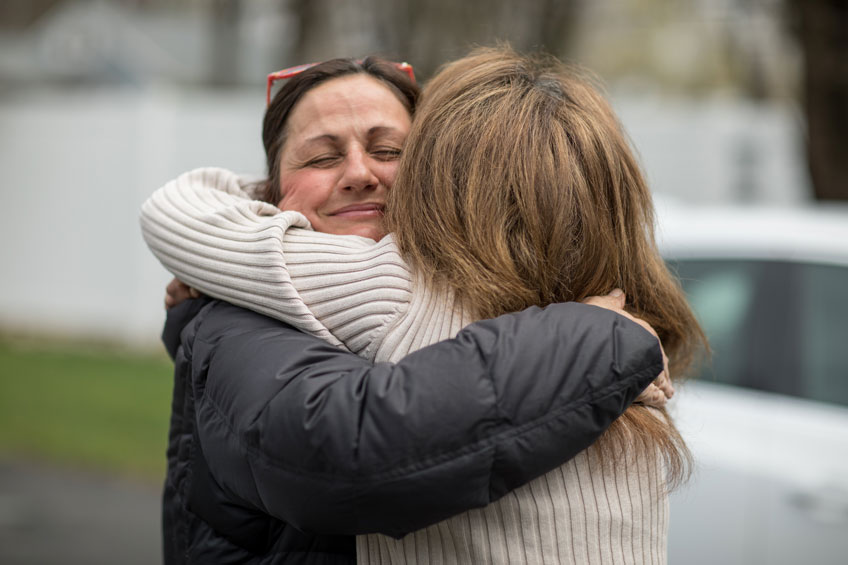 Q: What is the one word people most often use to describe you? 
A: Nonjudgmental.
Q: What is your go-to healthy snack? 
A: Roasted chickpeas — either honey or chipotle flavor.
Q: What's your health ambition? 
A: To be active and enjoy life into my older years.
Q: What quality do you admire most in others? 
A: Honesty.
Q: What do you do to de-stress or unwind? 
A: Meditating, yoga, walking outside, gardening.
Q: Where is your favorite place in the world? 
A: Bermuda.
Q: What has been your most fulfilling professional moment? 
A: I worked in a mental health clinic in Nashville where we treated severely depressed and mentally ill clients. It was gratifying to see people who were really struggling get back to a functional state — which is a big deal for them. It felt good to know that I played a small part in their recovery.
Q: What's your motto? 
A: Carpe diem.
About the author
Emily Leland is a writer and marketing professional living in Charleston, SC. Her goal is more exercise, less caffeine and finding balance as a working mom.