On Christmas morning, Maureen Huntley's home was the typical scene of holiday craziness. Her four kids ages 4 to 15 raced downstairs bright and early and started tearing through their gifts with wild abandon, but something was missing in the midst of all of their holiday cheer: not a single one stopped to say thanks. With each box torn open, the New Jersey mom grew more and more frustrated. But just as she was about to lose her cool, she stepped out of the room. Remembering her gratitude practice, she took a few deep breaths, and reflected on what was important: how lucky they were to have a warm home and gifts to open. Maureen then returned to the family and asked the kids to open one gift at a time and acknowledge each one. They quickly got the hang of it, making for a merrier day. "I think my stepping out of the space and regrouping helped me calm down," she says. "Plus, it made the family realize the need for gratitude."
Gratitude, or expressing thankfulness, isn't just nice – it can be powerful, too. Research shows that regularly spending just a few moments on positive thinking and gratitude can help boost happiness, lower stress, improve your health and help you build stronger relationships – all of which can come in handy during the holidays.
Below are five gratitude exercises that can help you reflect on the season's blessings and keep inevitable stress in check.
1. Take regular breathing breaks.
When Uncle Al is talking politics (again), and you feel your blood pressure start to rise, follow Maureen's cue and give yourself a time out. Step away from the chaos and find something else to focus on, such as the strand of holiday lights outside or leaves falling, suggests Daniela James, a work/life consultant with Aetna. As you give your attention to that object, take a handful of deep breaths and reflect on something that brings you joy. When you feel calmer, rejoin the party.
Looking for more stress-coping strategies? If you're an Aetna member, your plan may include the Resources For Living program, which provides you and members of your household with 24/7 access to emotional support and daily life assistance at no additional cost.
2. Make a list of what you're thankful for.
Try writing in a gratitude journal at the start or end of your day, to either set the tone for the day ahead or reflect on the positive things that took place, says Paloma Kennedy, an Employee Assistance Program clinical consultant with Aetna. Take 10 minutes to jot down whatever comes to mind, and look at the list whenever you start to feel overwhelmed or annoyed. You may also want to revisit it toward the end of the holidays, when you're setting goals for the year to come. (Read more about how journaling can help you achieve your health goals here.)
3. Start a gratitude jar.
Philadelphia dietitian and wellness coach Katie Cavuto keeps a big jar on her dining room table. Throughout the year, family members write on a slip of paper the things they are grateful for, and drop it in the jar. On New Year's Day, the family reads the notes aloud as a way to remember all the good in their lives. "I believe having a gratitude practice is very important, as it shines a light on what is good versus the less desirable moments," she says. "What most people don't realize is the good tends to outweigh the bad."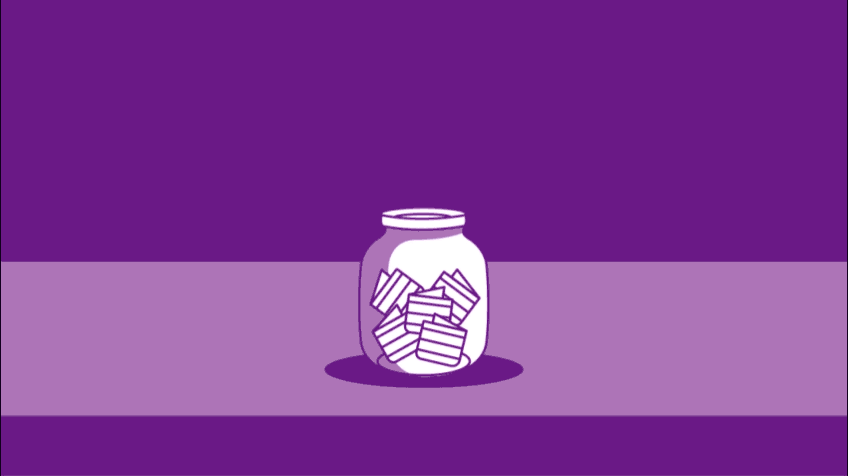 Whether it's contributing to the gratitude jar every day, week or month, taking time to reflect on the positive can help you stay uplifted, even during challenging moments. Plus, reading the notes together helps you and your family share in each other's joy. To get everyone in the spirit during your next holiday meal, ask each guest to select the name of someone else at the table and write a special note about that person. Place the notes at each person's seat as a placecard. Before dinner, ask everyone to read their cards aloud and share what someone else appreciates about them.
4. Perform random acts of kindness.
Whether it's volunteering at a soup kitchen, smiling at an overworked cashier in the store or buying a toy for a child in need, being good to others can be good for you, too. Studies show that volunteering lowers stress and anxiety, plus it helps you see how fortunate you and your family are. "There's nothing like giving away food or other basic necessities to make you realize not everybody has what we have," says Kennedy. At the end of the day, you'll probably have forgotten whatever small thing you were stressed about, too.
5. Let go of unrealistic expectations.
Your Instagram feed might be bursting with photos of perfect handmade wreaths and rustic-cool place settings, but resist the urge to hold yourself to an idealized version of the holidays. James suggests taking a digital detox over the holidays and focusing instead on the joys in your own life. It can help lower stress and improve your mood. Whether it's building a snowman with the kids or having a festive lunch with a friend, once you start counting your blessings and enjoying your experiences, you'll likely find that some of your stress melts away.
While the holidays can bring their share of challenges, focusing on the things you're thankful for can help you deal with them effectively. "Just acknowledging to ourselves, as well as to others, what we are able to do helps us to reset our thinking and perspective, which can help us reset our mood," Kennedy points out. "And that helps us keep going a little bit longer, perhaps a bit more gently, with ourselves and others, during the typically hectic and often more emotional times around the holidays."
About the author
Christina Joseph Robinson is a veteran editor and writer from New Jersey who still loves to read the old-fashioned newspaper. She's raising two fruit-and-veggie loving daughters to balance all the treats Grandma sends their way. Christina's health goal is to resume her workout routine after being sidelined by injuries.