Easy, personal and secure
Bswift supports your benefits strategy with tomorrow's technology today.
When computer semiconductors were first introduced, Intel Co-founder Gordon Moore was asked to predict where he saw the industry going over the coming years. He projected exponential growth. Moore said, "The number of transistors incorporated in a chip will approximately double every 24 months."1
And he was right. At the time, a single microchip held about 200 processors. Now there are close to 20 billion transistors on a chip. "His prediction, later dubbed Moore's Law became the reality," says Ed Rumzis, Chief Technology Officer at bswift. "The amount of processing power that is available today is phenomenal and is what's fueling many of the HR technology changes we're seeing every day."

The power of exponential change
"What's going on now is that the physical and the digital world are blurring, and that's leading to somewhat unprecedented and unbelievable productivity," says Rumzis. "3-D printing is turning the entire supply chain on its head, artificial intelligence (AI) is providing access to new knowledge streams and the cloud is creating the connective tissue for it all."

The dramatic pace and volume of change is happening not just with processing speed, but also in information storage capacity (think 2 terabyte smart phones) and communications bandwidth. Today there are 270 million cell phone users in the United States. 230 million of them are using smartphones with computing power and internet access.2 More than 3.7 million Google searches happen every day.3 All of this is changing the way we engage as consumers. And it's driving the next generation of technology.
Empowering your workforce with smarter, simpler technology 
To keep up with the pace of innovation and evolving consumer expectations, benefits administration providers must embrace the new cloud-based health care ecosystem.

Putting it into perspective, bswift by the numbers:
"A benefits technology must be flexible, scalable and easily integrate with all of the other platforms a company may be using."
-Ed Rumzis, Chief Technology Officer, bswift
Breakthrough technology guiding the way
When selecting a benefits administration platform, human resource executives rank user experience and empowering employees to make decisions above cost.  In a Pacific Resources survey4, 83 percent of the executives said that communication, employee education and engagement are integral to their overall health benefits delivery strategy. And 61 percent want a platform that eases administrative burden. 
In just the past few years, the machine learning available through AI has allowed for many next-generation capabilities. For example, applications are now able to understand context and intent of customer requests, whether spoken or written. "Most of the world realizes that AI is here to stay," says Rumzis. "We're seeing an explosive increase of AI being used in real-time business applications."
At the center of bswift technology is the Ask Emma decision support tool. "By asking a few simple questions Emma uses machine algorithms to understand a lot about the individual's needs," says Rumzis. "This takes the complexity of the various different choices you have available and personalizes it so not only is it easier to understand, but you understand why you're making those choices."
Ask Emma also offers simple explanations to clarify health insurance terms and provides personalized cost comparisons of different plans, helping employees make informed decisions that are right for them. For example, if a family has a child about to reach college age, the tool will suggest health plans that have the most flexibility, so the child can use the benefits when living away from home.
Easy: A simple cloud-based solution for a complex world
In the complex world of benefits, where many employees become overwhelmed by their benefit offerings, simplicity is key. They're looking for smart technology that can streamline end-to-end administration of benefits, save time and reduce paperwork, all while meeting their employees' needs, wherever they may be.
Philia Swam, manager of Health, Wellness and Group Benefits at LaFargeHolcim, the world's largest supplier of building materials, chose bswift because she wanted to enable her employees to access and understand their health care in the simplest way possible. "This is probably one of the best decisions we've ever made from an organization perspective," says Swam. "Very close to 60 percent of the workforce logged on to bswift and made elections or confirmed elections. That's double what we've seen in the past. For me that's a very great first year kickoff."
Hear more from the LarFargeHolcim team in this video.  
And working in the cloud allows technology to advance more rapidly. Upgrades and enhancements can be distributed very quickly.
"bswift grew up as a SaaS-based provider, and unlike our traditional competitors, this allows bswift to constantly improve the customer experience," says Rumzis. "Our DNA is taking complex information and making it simple, relevant and personal."
Secure: Continuously keeping data safe
As technology enables more sophisticated capabilities to be delivered in the cloud, privacy measures and data protections need to become more dynamic. Unfortunately, threat actors are also becoming more sophisticated.
As a part of the Aetna ecosystem, bswift leverages Aetna's market-leading, next generation security to create a safe digital experience for both plan sponsors and members. "All of our authentication and access controls are leveraging Aetna and some of the best and brightest security minds in the world," says Rumzis.
To ensure that the most rigorous industry standards are met, bswift looks to third-party security risk assessment companies to regularly evaluate the security of its platform against ten cybersecurity areas.
"We have the advantage of running in a data center that's managed and wholly owned by Aetna, a Top 10 Firm for Data Security," says Rumzis. "And in a recent report, bswift scored highest of all benefits administration providers evaluated."5
In addition, bswift and Aetna are invested in moving beyond conventional security measures. Experts are developing multi-factor authentication using data such as biometrics, facial recognition and even the user's swipe patterns. This investment in security gives employers extra reassurance.
"The backing of bswift by Aetna and its commitment to investment in technology was one of the key comforts that we had." – Leonard Natale, Senior Director of Benefits, Sony.
Personal: Meeting the needs of today's workforce
The workforce of any company can span five generations, each having varying comfort levels with technology, decision-making styles and health coverage needs.  A growing number of employees are working remotely with flexible schedules. A significant portion of the workforce needs access to information, but doesn't sit behind a desk.
To get the most value out of their benefits investments, employers need a benefits platform that can be accessed anywhere, and on any device, especially mobile. "It's all about being able to engage with the employee where they are and the way they want to be engaged," says Rumzis.  "We have a number of retail customers, so if we're trying to meet those employees when they're working at a retail shop, we've got to engage with them on a mobile phone. We also need to help people with unique needs navigate their benefits options, whether related to language, vision or hearing. We take a human first approach to design, meeting people where they are. "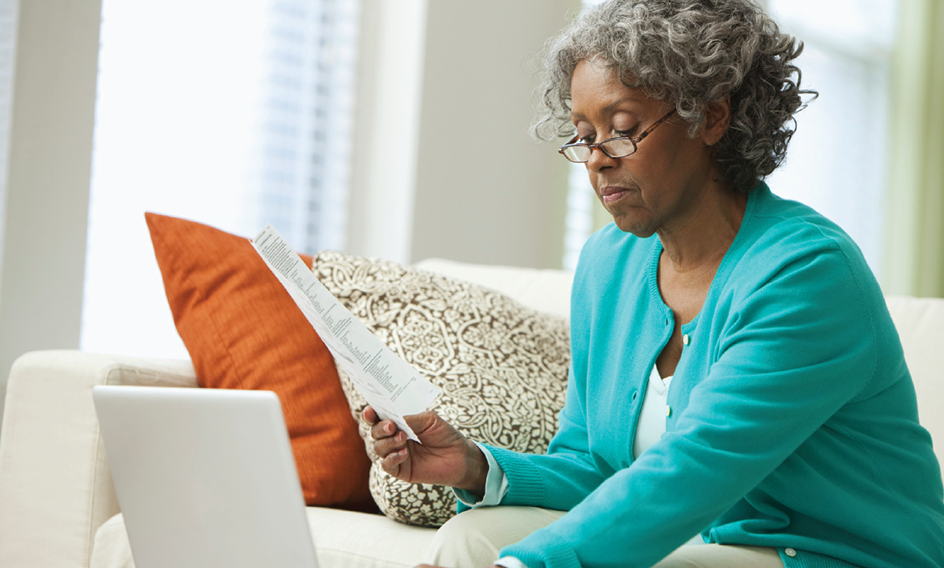 The benefits of mobility
It's no surprise that 75 to 80 percent of consumers use online enrollment and management tools. The value of a best-in-class online benefits technology cannot be overstated.
A technology like bswift realizes that consumers have unique needs. Some prefer self-service tools that empower them to learn independently, while others prefer speaking to a live person on the phone to help guide them through the process. "True personalization requires giving consumers choice while also realizing that people shift devices, sometimes through a single transaction," says Rumzis.
The future of HR Technology: Ed Rumzis's predictions
By engaging and educating employees with personalized consumer experiences, HR technology can connect employees to the resources they need to help them maximize their potential.