Your career with us starts now
Are you ready for some real-world experience? Eager to apply what you're learning in the classroom?
Experience Aetna: a video for interns, by interns
See how caring is at the heart of our internship experience
Our undergraduate summer internships are a great way to gain confidence, sharpen your skills and make a difference. (Did we mention that you get paid?) And many of our interns are offered jobs with Aetna after graduation.
You'll work side by side with people who value your enthusiasm and creativity. Internships typically last 10 to 12 weeks, 40 hours a week, from June to August. You'll be assigned to a business area and work on tasks you would experience if you worked here full time. Interns also participate in:
A cross-functional project that provides solutions to a real business issue Aetna is facing, and the chance to present their recommendations to senior leaders at the end of the internship
Community service initiatives
Mentoring program
Networking events
The opportunity to learn about our businesses and get exposure to senior leaders
Where will you work? Most internships are based at our corporate headquarters in Hartford, CT, but we also have internships in other locations across the United States.
You're eligible to apply if you:
Are currently enrolled in a bachelor's degree program
Have a GPA of 3.0 or higher
We begin looking for candidates to join our summer program in September every year and continue throughout the school year.
To see what's currently available, click the link below and enter "internship" as a keyword.
Sign up and tell us about yourself and your skills. We'll let you know about student job opportunities that might interest you.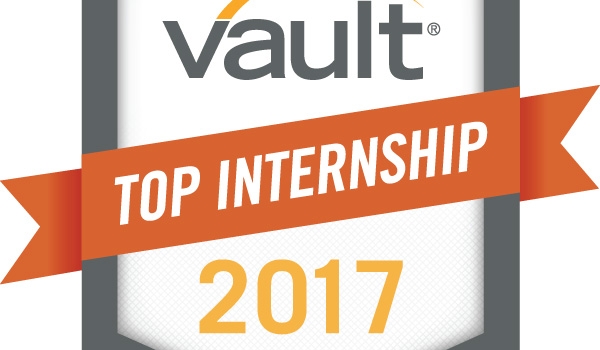 Our Summer Associate internship program received the following rankings from VAULT's 2017 Top Internship Survey:
#1 - Best Health Care Internships
#4 - Best Financial Services Internships
#23 - Best Internships for Quality of Life
#34 - The 50 Best Internships
More than 11,000 interns across various industries were surveyed for the ranking process. The survey covered quality of life, compensation and benefits, interview process, career development, and full-time opportunity prospects. The ratings (1-10, with 10 being the highest) for each area were averaged to determine an overall score. Aetna received an overall score of 9.084.
In their own words: Intern testimonials
From the very beginning, this internship has challenged me personally to step out of my comfort zone and get involved in activities and work that I normally wouldn't. From peer-to-peer networking to the actual work I was given during my internship, I was completely happy with the way it has prepared me for my future. – Troy M.
Having the chance to work at Aetna as a summer associate has been one of the most beneficial moves I have made for my career so far. There are so many great opportunities the Summer Associate Program provides to develop associates professionally and assist associates to create a network to get the full experience of Aetna and its culture. I have been able to apply the skills I have learned to the classroom and other positions I have taken on since. – Samantha L.
This was one of the best experiences I have ever had in my life. I was a real full-time employee who was treated and held accountable like one. One of the best experiences during the internship was the opportunity to work cross functionally on the capstone project. We were given a real-life Aetna issue, and that motivated me to really work hard to develop the best presentation ever. And it paid off with all the cool prizes my team won. I was presented with an opportunity for a permanent full-time role at Aetna – which I am in now, and love! – Bo C.