Message from Mark T. Bertolini
Chairman and Chief Executive Officer
Aetna's reputation for excellence and integrity is one of our company's most valuable assets. We have earned this reputation over the last 162 years by delivering quality products and services, and by adhering to the highest standards of business conduct. By having in place sound corporate governance principles, we help ensure our standards of excellence, integrity and accountability are applied to all aspects of our operations.
These principles are reflected in the structure and composition of our Board of Directors and in our Committee Charters, and are reinforced through Aetna's Code of Conduct, a code of ethics which applies to every employee and to our Directors.
We believe sound corporate governance principles are good for our business, the industry, the competitive marketplace and for all of those who place their trust in us.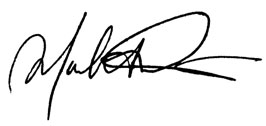 Meet the people we trust to fulfill our promises
Board of Directors
Members of the Board of Directors are leaders from fields as diverse as consulting, health care and international trade. They guide our efforts around improving the health of our members. And our commitment to providing better technology and easier access to health care.
Committees
These specialized committees and their directors assist the Board of Directors. They oversee many areas of our business, ranging from finance to medical affairs.
The principles that uphold our reputation
Director Independence Standards
The Board of Directors has set standards to ensure that a director has no material relationship with Aetna.
Corporate Governance Guidelines
The Board of Directors acts in the best interest of shareholders, employees, customers and the communities we serve. The directors drive the future of health care and help us provide consumers with a simpler, more transparent experience. Learn about their selection process, their compensation and code of ethics.
Code of Conduct
The Code of Conduct explains the standards of integrity and business conduct we live by, every day. They represent our values, known as The Aetna Way. These values guide our culture, strategy and the way we do business.
Articles of Incorporation/By-laws
Aetna is a Pennsylvania corporation. The Articles of Incorporation and By-laws provide the legal framework for our company. These spell out the policies for operating our company.
Corporate Governance FAQs
We've collected answers to questions about our Board of Directors, our Audit Committee, and other aspects of corporate governance at Aetna.