About Aetna Voluntary

Aetna is dedicated to helping people achieve health and financial security by providing access to cost-effective, quality health insurance benefits, while helping them protect their finances.

Within Aetna Voluntary, we foster a high-performing culture focused on our members' needs. To explore career opportunities with Aetna, visit our Careers page.
Our leadership team
The Aetna Voluntary leadership team is focused on guiding their talented business teams to deliver the right products, services and technology solutions to customers in a constantly shifting health care environment.

Jeff Brown
Jorge Marimon
Denise Dorshaw
Karl Fischer
Liz Holbrook
Todd Pline
Joe Murgo

---
Jeff Brown
Jeff Brown is Head of Voluntary Plans and Consumer Services for Aetna, Inc. (SRC). Jeff's responsibilities include product strategy, pricing and positioning, distribution strategy, network strategy, and operations for Voluntary business and Strategic Resource Company (SRC).

Jeff joined Aetna from Colonial Life, where he served as Senior Vice President, Chief Marketing Officer at and led the company's corporate strategy, planning and marketing activities including new product development, marketing programs, market research, brand messaging and advertising. 

Prior to Aetna, Jeff worked at Deloitte Consulting in New York where he advised insurers and employee benefits providers on a range of business issues. These included topline revenue growth, mergers, strategy, and new product innovations. His extensive background in employee benefits also includes leadership positions at national benefits consulting and brokerage firms. There, he advised employers on benefit design and procurement strategies.

Jeff graduated from the University of Alabama with a bachelor's degree and holds an MBA from Cornell University. He is active in various service organizations focusing on mentoring and community support.

Jorge Marimon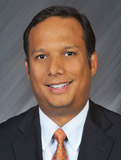 Jorge is the head of Strategic Planning and Business Operations. He provides leadership, planning, and guidance on improving the management process and helping to resolve emerging issues that impact the Voluntary Plans and Consumer Services organization.
Jorge has been with Aetna since 2004 and has extensive finance and operational experience in the health care and financial services industries. Most recently, Jorge served as the transition lead for the outsourcing of Aetna International's claim, customer service and plan sponsor services operations. Prior to this role, Jorge was the head of Aetna's Operational Excellence Group (OEG), where he led numerous organizational effectiveness initiatives, including the deployment of the Aetna Process Improvement (API) program across the enterprise.
Prior to joining Aetna, Jorge held various financial leadership positions as a member of CIGNA's Financial Leadership Program, and was also a consultant with Accenture.
Jorge holds a BA and MBA degree from the University of Connecticut. He is also Six Sigma Black Belt trained.

Denise Dorshaw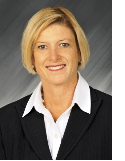 Denise is head of Technology Initiatives for the Direct to Consumer/Voluntary Segment, including BenefitFocus. This organization is responsible for the research and execution of technology based products and services to provide competitive solutions for our Medical and Voluntary product offerings across the segments. Her responsibilities include the oversight and management of Aetna's strategic partnership with BenefitFocus to deliver an integrated sales and service model.
Denise joined Aetna in 1992 and has 18 years experience in the health care industry. She has held several leadership positions in the areas of Project Management, Sales Support and Operations. Denise has a strong record of success with operational integration, creating synergies with Aetna Service Operations and across other major functional areas within Aetna.
Prior to joining Aetna, Denise held several senior roles in the technology field for McDonnell Douglas Computer Systems Company, Prime Computer and the State of New Jersey Economic Development Authority.

Karl Fischer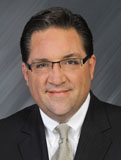 Karl Fischer is Head of Direct to Consumer (DTC) and Business to Business Distribution.  In this role, Karl will support our current relationships with several business segments, including Individual, Small Group and Medicare. He will also be responsible for creating new growth opportunities for the segment and the enterprise.
With respect to Karl's previous experiences, they have prepared him extremely well for his new role. In his most recent position, he served as the Senior Vice President, Director of Sales Operations at J.G. Wentworth, with responsibility for sales performance and call center operations. In that role, Karl led a team of 110 people that continually met or exceeded the company's sales objectives for both sales volume and profit thresholds.
Karl holds a Bachelors and Masters degree from the University of Buffalo. 


Liz Holbrook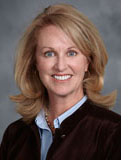 Liz is the Head of Strategic Alliances for Voluntary Plan and Consumer Services. She leads all efforts related to the alliance with Allstate Benefits and is also developing more effective and efficient ways of working with our Aetna business partners. Liz has 25 years of leadership experience in the health care field, specializing in the areas of service operations and project management.
Most recently, Liz served as the head of Project Management for Aetna Service Operations, leveraging her experience with business process reengineering and organizational design. Prior to this role, she led project management and strategic planning functions for Regional Businesses Customer Operations and Middle Market Service, where she delivered on multiple large-scale business transformation initiatives by combining innovative solutioning with project management discipline.
Liz also held operational management roles with U.S. Healthcare, where she managed several customer service and claim functions through turn-around situations.  


Todd Pline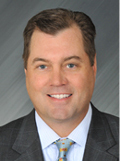 Todd is the Head of Sales, Distribution, and Business Development for Aetna Voluntary Plans and Consumer Services. In this position, he helps develop and maintain a clear strategic direction for the business. Previously, Todd was Distribution Channel Manager for ASM Producer Relations. During this time, Todd successfully created and implemented a number of unique programs and partnerships. This includes the Aetna Resource Connection, an extension of Aetna supplier discounts to small group customers as a tool to lower the cost of business operation. Todd holds an AS in Marketing from Ferris State University.



Joe Murgo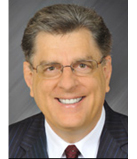 Joe is Head of SRC and brings nearly 30 years of senior-level general management, finance, operations, strategic planning, project management, health care IT and marketing health care experience to this important role.
Most recently, Joe served as Executive Director of North American Health care for Tata Consultancy Services, one of the world's largest IT firms based in Bombay, India. Other previous leadership roles include: Executive Vice President and Chief Financial Officer for Hospital Partners of America, a private equity backed, start-up hospital company; Senior Manager And Practice Leader for Cap Gemini Ernst & Young LLP's Southeast managed care consulting practice; multiple Sales And Marketing Executive roles and President/General Manager roles for some of the nation's largest payers such as Maxicare, Aetna and CIGNA, with responsibility for P&Ls in excess of $500M; and Chief Marketing Officer for a new venture-based company he helped start up, introducing cosmetically-tinted soft contact lenses into the U.S. marketplace.
Joe has a Bachelor of Science degree from Georgetown University.