HARTFORD, Conn., February 12, 2008 — Aetna Inc. (NYSE: AET) announced today that Laurie Brubaker, 47, Chief Operating Officer for Aetna's Consumer Business Segment, will be honored in the March.April issue of PINK magazine as one of the Top 15 Women in Business — "The Innovators." Now in its third year, PINK's exclusive list profiles the most influential women driving innovation and revenue in corporate America.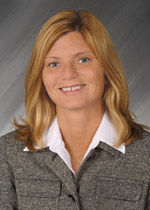 Laurie Brubaker

"We scoured the upper echelons of corporate America to find the most significant women driving innovation in the U.S. — and adding major dollars to the bottom line in the process," said Cynthia Good, founding editor of PINK. "These 15 women will soon claim the national spotlight, having birthed new generations of products and services — creating and sustaining change that continues to transform their organizations."

Brubaker was recognized by PINK for spearheading the development and expansion of Aetna Advantage Plans, Aetna's porttfolio of products for individual consumers and their families. Brubaker assumed leadership in early 2005, managing
a handful of states, a small budget and 20 employees. Since that time Brubaker and her team have built Aetna Advantage Plans into one of Aetna's fastest growing product lines, currently available directly to consumers in 29 states and Washington, D.C.

"Anyone who has crossed paths with Laurie knows that she is passionate about providing all Americans with access to quality, affordable health benefits. She worked tirelessly to build Aetna's Individual Markets business for those under the age of 65, and — in recognition of her success -- recently expanded her focus to reach individual consumers of all ages," said Aetna President Mark T. Bertolini. "We are extraordinarily pleased that PINK's editorial team has recognized Laurie's unique ability to drive changes that positively impact the health benefits marketplace and, more specifically, Aetna members."

"The success of Aetna Advantage Plans is a testament to the innovative and passionate team that focuses on creating health benefits solutions for the uninsured and underserved in America," said Brubaker. "Being honored by PINK is an achievement that I share with our entire team."

Brubaker's career in the health benefits industry spans more than 25 years. In her current role as Chief Operating Officer for the Consumer Business Segment Brubaker oversees the field sales organization for Aetna's integrated Individual Retiree and Individual Markets businesses, group sales strategy for Aetna's Medicare products, and national broker relationships for these businesses. Since joining Aetna in 1988 she has held senior management positions in a variety of areas including Customer Service and Operations, Sales and Marketing, Network Management, General Sales and Financial Management.

Billie Williamson, Americas director, flexibility and gender equity strategy, for Ernst & Young LLP, sponsor of this year's prestigious list, said, "Ernst & Young is proud to join PINK in celebrating women who make a difference, not only through their innovative ideas, but through their courage and ability to team with others to see ideas to fruition. We applaud the accomplishments of this year's Top 15 Women in Business and the examples they set for the next generation of female innovators."

Brubaker resides in Mansfield, Texas with her husband and two children. She holds a Bachelor of Arts degree in clinical psychology from Moravian College in Bethlehem, Pa.

About Aetna
Aetna is one of the nation's leading diversified health care benefits companies, serving approximately 36.7 million people with information and resources to help them make better informed decisions about their health care. Aetna offers a broad range of traditional and consumer-directed health insurance products and related services, including medical, pharmacy, dental, behavioral health, group life and disability plans, and medical management capabilities and health care management services for Medicaid plans. Our customers include employer groups, individuals, college students, part-time and hourly workers, health plans, governmental units, government-sponsored plans, labor groups and expatriates. www.aetna.com

About PINK
PINK magazine features a new generation of America's most influential women, redefining success in the 21st century. Published seven times in 2008, PINK offers editorial content from award-winning writers and columnists in the national magazine for professional women. Visit pinkmagazine.com for more information.

About Ernst & Young
Ernst & Young, a global leader in professional services, is committed to enhancing the public's trust in professional services firms and in the quality of financial reporting. Its 130,000 people in 140 countries pursue the highest levels of integrity, quality and professionalism in providing a range of sophisticated services centered on core competencies of auditing, accounting, tax and transactions. Further information about Ernst & Young and its approach to a variety of business issues can be found at ey.com/perspectives. Ernst & Young refers to the global organization of member firms of Ernst & Young Global Limited, a U.K. company limited by guarantee, each of which is a separate legal entity. Ernst & Young Global Limited does not provide services to clients. Ernst & Young LLP, a Delaware limited liability partnership, is a U.S. client—serving member firm of Ernst & Young Global Limited.