Corporate Governance

Message from Mark T. Bertolini, Chairman, CEO and President, Aetna
Aetna's reputation for excellence and integrity is one of our company's most valuable assets. We have earned this reputation over the last 150 years by delivering quality products and services, and by adhering to the highest standards of business conduct. By having in place sound corporate governance principles, we help ensure our standards of excellence, integrity and accountability are applied to all aspects of our operations.
These principles are reflected in the structure and composition of our Board of Directors and in our Committee Charters, and are reinforced through Aetna's Code of Conduct, which applies to every employee and to our Directors.

We believe sound corporate governance principles are good for our business, the industry, the competitive marketplace and for all of those who place their trust in us.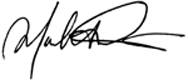 Find important information about Aetna, including financial data and information about our Board of Directors. You'll also find information on the principles and standards that guide our operations, and our articles of incorporation and by-laws.

Aetna Board of Directors

Here you'll find photographs and short biographies of members of the Aetna Board of Directors.


Committees of the Board

These committees assist the Board of Directors in fulfilling its mission.


Director Independence Standards

These guidelines assist the Board of Directors in determining Director independence  under the rules of the New York Stock Exchange.

Aetna Code of Conduct

The Code of Conduct contains the standards of integrity and business practice that support our company values. It also helps guide us in complying with laws, regulations and ethical standards applicable to our business.


Articles of Incorporation and By-Laws

Aetna is a Pennsylvania corporation. These documents provide the corporate legal framework for our company.