Executive biographies:
Joseph R. Betancourt, M.D., M.P.H.

Aetna's Racial and Ethnic Equality Initiative External Advisory Committee (EAC) Chairman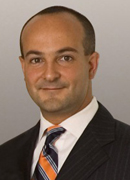 Joseph R. Betancourt directs the Disparities Solutions Center at Massachusetts General Hospital, which works with health care organizations to improve quality of care, address racial and ethnic disparities, and achieve equity. He is also Director of Multicultural Education for Massachusetts General Hospital (MGH), and an expert in cross-cultural care and communication.  He is also an Associate Professor of Medicine at Harvard Medical School.
Dr. Betancourt served on several Institute of Medicine (IOM) committees, including those that produced Unequal Treatment: Confronting Racial/Ethnic Disparities in Health Care and Guidance for a National Health Care Disparities Report. He also has advised federal, state and local government, foundations, hospitals, health centers, professional societies, trade organizations, and pharmaceutical and private industry on strategies to improve quality of care and eliminate disparities.
A practicing internist, Dr. Betancourt co-chairs the MGH Committee on Racial and Ethnic Disparities, and sits on the Boston Board of Health as well as Health Equity Committee and the Massachusetts Disparities Council.