Corporate Profile

Providing insurance for 160 years and counting
Founded in 1853 in Hartford, Connecticut, Aetna is one of the nation's leading providers of health care, dental, pharmacy, group life, and disability insurance, and employee benefits. Check out essential facts about the organization.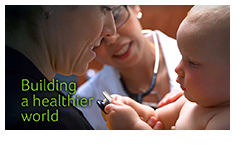 The Aetna Story 2014: Building a Healthier World
Our health care system is changing, and Aetna
is playing a key role in helping to build a simpler, more integrated system. Our new digital annual report uses a multi-media approach to tell our story.
Our work and activities
We serve employer groups, individuals, college students, part-time and hourly workers, health plans, health care providers, governmental units, government-sponsored plans, labor groups and expatriates. We are dedicated to helping people achieve health and financial security.
We put information and helpful resources to work for our members to help them make better-informed decisions about their health care. Check out our "what's your healthy?"SM initiative.
We also work hard to improve health care in America. We want to make sure everyone has access to affordable, quality health care.

Innovative products and services
Aetna continually develops new products and services that will have a positive impact. We:
Offer a broad range of insurance and employee benefits products.
Were the first national, full-service health insurer to offer a consumer-directed health plan.
We continue to lead the way with our full line of consumer-directed health care products.
Offer a wide array of programs and services that help control rising employee benefits costs while striving to improve the quality of health care, such as case management; disease management and patient safety programs; integrated medical, dental, pharmaceutical, behavioral health and disability information.
Provide members with access to convenient tools and easy-to-understand information that can help them make better-informed decisions about their health and protect their finances against health-related risks.
Aetna Company Names

Aetna is the brand name for our products and services. In each state, our products and services are provided by one or more of our subsidiary companies. Our subsidiary companies go by many different names. Check out Aetna company names in your state.